January 8, 2018 8:00 am
Comments Off

on Make professional job searching your "Resolution" for 2018!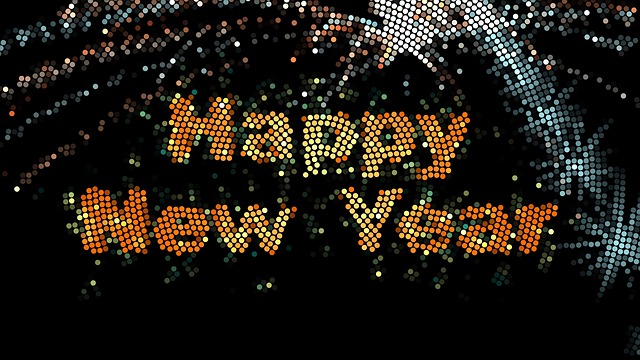 Why not make a resolution with a difference that you can keep. Most people break theirs in 10 days apparently! It's not too late to make yours, or make an additional one, better than trying to lose a few pounds or read a book every week, why not transform your life by going for that job you really want or becoming a professional contractor?
This Job search resolution could transform your life and have a lasting impact!
Don't postpone that decision or thought, do something about it now, make a commitment to set this as your principle goal and achieve it through a thoroughly professional job search. Regardless of what anyone might say to you, the job market is good at the moment. Why? Because it's a matter of supply and demand! I've just come back from a meeting with over 50 agencies and they have all, without exception, been complaining that they cannot find enough good candidates. Yes there are people looking for work but there are very few quality people looking for work. The problem is that most people don't wake up until way after Christmas to start their job search whilst the commercial market never stops and needs people- the jobs are there, often not even advertised.
So if you start now and go for it by launching a professional job search, you will be ahead of the pack and get in first for the best positions. If you are job searching for a permanent job it will take you 8-12 weeks to achieve whereas the average for most people is 6 months. If you are Job searching for a contract it should take a maximum of 4 weeks assuming you are set up for the search and the norm for most seems to be 3 months plus.
So why is it so much quicker? ….. Well it is if you set yourself up professionally and use the right methods and processes……… and push yourself to produce the right level of job search output (you have to be extremely self motivated or engage someone to motivate you). Don't kid yourself its hard work not an easy ride but the rewards are high!
However do the right things well with enough effort and rest assured the rewards are high in fact life changing!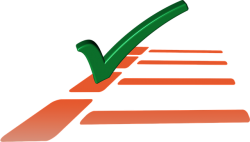 So here is my checklist for the right job search process:
1. CV UPDATE- Re-write your CV or update it to reflect your "personal brand". Ensure that it states who you are, what you seek, what you have achieved and what you therefore can offer any prospective engager or employer.
2. Update your LinkedIn profile to reflect your recent professional achievements and new CV.
3. Ensure you have some well worded cover letters and thank you letters in place.
4. Notify your professional network that you are available immediately. If you don't have an effective network then you will need to build one and or engage a professional organisation help you build that network (this is a topic in itself that is the subject of a separate blog).
5. Advertise you your services throughout the Job market. If you can, get yourself placed on a professional availability list particularly if you are a contractor. If you are job searching for a permanent job then research and find the right permanent agencies that deal in your field. As a contractor the best marketing and advertising services will go to the most appropriate agencies and contract organisations.
6. Track any interest in you via a spreadsheet, database or CRM system and add the interest in you to your professional network, then set up a professional call back system reminding the right people of your availability.
7. Actively job search yourself and adopt the 3-tiered approach to job searching:
1. Apply for jobs you have a 90% fit for – you have a good chance of getting these.
2. Apply for jobs you are 60%+ suitable for – you won't get these but you will put yourself on the radar if you apply professionally.
3. Send your CV to agencies and contract organisations that are advertising jobs close to your profession. Make it clear that you are looking for a specific type of role and what you offer a prospective employer- set them into your network if they are at all positive. Understand and face up to rejection don't take it personally and stay positive!
8. Follow up all your activity on the phone and do it professionally. Set yourself the target of making at least 24 calls each day- which is about 2 hours concentrated work.
9. Set up a mail merge facility to the right contacts in your network and send them updates on your job search enclosing your latest CV.
10. Prepare for your interviews professionally producing an effective interview plan and ask someone to critique it for you.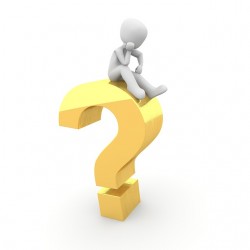 Now ask yourself several key questions!
Do you know how to produce the best CV for your profession?
If not get some help and advice quickly and don't be too defensive.
Do you have a relevant up to date network that you can advertise to?
If not get some professional networking help which includes the methodology of networking as well as the effective use of social media. It has to be far more than the passive use of LinkedIn.
Do you know how to access the hidden job market?
If not, again get some professional help.
How good are your telephone selling skills? Do you know how to close on the phone?
You have to be able to sell your skills over the telephone effectively and may need coaching on this.
How effective are your interview skills?
Typically you should really achieve a minimum standard of 1 job offer per every 3 interviews if not, some one to one interview coaching or interview advice would be beneficial.
Now do some soul searching and be honest with yourself?
How strong is your job search work ethic and how determined are you? Everyone always says they are determined but on a scale of 1-10 against your professional colleagues are you really a 9 or 10? To be effective you have to do the right things really well ie. Do the right things in a determined and efficient manner.
Doing the right things can be gained by knowing the right person to mentor you, engage a professional organisation to train you or finding the right online training. There is more than one source out there but BITE TV at under £15 represents great value!
Your intention, by reading this blog, is probably not in question, but you are only human and your determination to knock down the barriers and keep the necessary level of job search activity up, is quite difficult to hold at the right level.
Unless you are extremely accomplished at the job search process and are never out of work for longer than 4 weeks, then I'd recommend a job search coach to stretch you and help ensure you find success. There are many out there, they all charge fees but at BITE Compliance you can engage a specialist Contract or Interim coaching organisation who provide a no success, money back guarantee, i.e. no new job, no training fees are charged!
An effective job search can transform your life, so consider the best approach for you and make a decision today!
Make this your job search resolution!
Tags:
BITE Compliance
,
Career Coaching
,
CV advice
,
Effective Job Searching
,
Hidden job market
,
Job Search Advice
Categorised in: Career coaching for contractors, CV help, Hidden contract job market, Job search help and Advice, News
This post was written by Tracy