February 8, 2016 9:44 am
Comments Off

on IT Contract and Interim Market Opportunities in the UK (London and the South East in 2016)
Many people will be wondering what the contract market outlook is likely to be for the whole of 2016. After the recession of 2008/9 and the subsequent five years you might be justified in being cautious!
There is little doubt that last year was difficult for contractors, however this was caused by the change in the jobs market as UK plc moved out of recession and into growth. Employers who had previously cut levels of staffing to the bone naturally looked to add to their teams with new permanent staff. However as reality starts to dawn and the pool of unemployed professional workers are soaked up employers are finding it increasingly difficult to find suitable staff. In the IT market there is all ready a massive skills shortage in existence and this is transferring into Telco, Engineering, Banking, Accountancy and Finance.
At this point in early 2016 employers are finding it difficult to recruit suitable permanent staff and will be forced to engage contract staff instead. Then as the economy grows gradually those companies expecting to find permanent staff will go to the contract market to fill their vacancies.
Additionally the nature of the market will encourage many employers to take on contractors for short term projects.
The percentage of advertised contracts will move upwards from 30% of vacancies to 40% however the unadvertised job market will feature contract vacancies and this will rise above 50%. This means that as total engagement rises, the number of contracts will physically increase but also there will be a percentage movement into contract and interim work as the balance of the work force adjusts.
It will therefore be easier to find contract jobs but only for those with a clear brand identity and an excellent CV with a reasonable social media presence including a matching LinkedIn profile.
Skills in particular that are likely to feature in shortage areas are:
Software Developers: PHP, JAVA ,.NET, SQL and various database and CRM systems.
Testers, Software Architects
Dev Ops, Data analysts, and Big Data specialists
Infrastructure specialists particularly, Architects and Security experts.
2nd and 3rd line support staff but not 1st Line (helpdesk) staff!
Business Analysts and Project Managers notably change managers, turn around project managers and software development lifecycle project managers.
Good accountants able to work in large enterprises and professional specialist with 10 years experience will also be sought provided they can adopt a flexible approach to their work.
The "Key to Success" will lie with those contractors that visibly communicate their brand! They will state clearly across all their media who they are what skills and experience they have in what industries and what they offer and seek to achieve in the marketplace.
Principally this will involve the "three tiered approach", applying for jobs with a close fit, jobs that are not such a close fit, and networking to ensure there are enough databases out there with their availability clearly flagged.
See our Youtube video click here: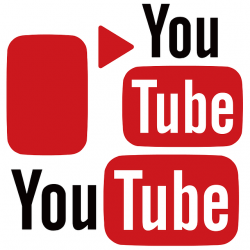 As a result they will achieve a level of presence that places them in the top 10% of candidates in the contract market place.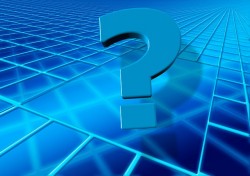 So some key questions remain!
How easy is it to gain a job as a contractor?
Contracting won't be easy, it never is but it is very rewarding and those candidate contractors who are well presented and marketed will find it relatively easy to find a role. Certainly way easier than 2015.
Will rates be higher?
Yes there is no doubt skill shortages will drive rates up to a level not seen in 2015 because of steady demand and an acute skill shortage in supply.
So if you are in a permanent position considering going into contracting, ask someone to check your skill set and strongly consider it.
At BITE Compliance we will review your CV. If you are travelling to the UK or London and like the idea of earning rates twice as high as in a permanent role, now is the right time. The market is good in March and April will see one of the best starts to the new financial and tax year in 5 years because of a combination of the market and where Easter Holiday falls at the end of March.
So do your homework be brave and go for it!
Tags:
2016 Contact Job Opportunities
,
BITE Compliance
,
Interim Market
,
IT Contract Market London
,
UK Contract Market Opportunities
Categorised in: IT Contract Jobs, IT Contract work, IT Contract Work London, IT Contracting, IT Contracting London, IT Contracting Work London, It Contractor London, News
This post was written by Tracy